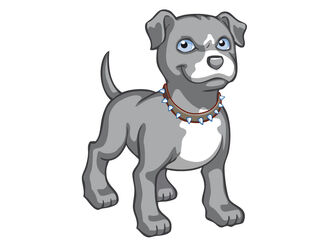 Gort is a Pitbull voiced by Aaron Albertus.
He is strong and muscular, but unfortunately decided to put his qualities to the service of Eva, the evil twin sister of Ava.
He is known to get into quarrels with Krakia and Zull. Like Zull he is not very polite but he showed good manners when he saw a female Pitbull at Bella's school. He and Zull are the Puppy Trotter's biggest fans.
Merchandise