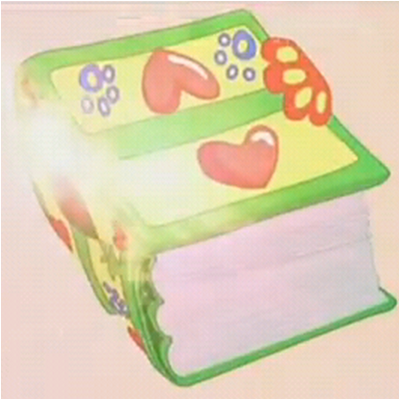 The
Pocketpedia
is used to discover the perfect pet for someone in need of a friend. It only activates if the person in need is described as fully as possible. Its contents range from animals to (possibly) insects
In episode 13 or episode 18 titled Eyes Peeled part 2, Eva said the book has a soul and that it will do anything to protect the Friendship Heart. In the last episode, the Pocketpedia fixed the Friendship Heart into one piece, and showed Kate and Magic on the springboard.
"I need more power to help the Pocket Kingdom."

This article or section is a stub. You can help the Puppy in My Pocket: Adventures in Pocketville Wiki by expanding it.
Community content is available under
CC-BY-SA
unless otherwise noted.